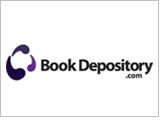 Book Depository has selected B2BE's PacStream service to send EDI Purchase Orders and receive acknowledgments from Australian book publishers.
Book Depository is the world's leading specialist online bookstore with over 14 million books for sale. Book Depository offers a huge selection from bestsellers through to hard-to-find long tail titles and all with free delivery to 116 countries.
When Book Depository was looking to expand their range of Australian and New Zealand publications they also looked for an EDI partner to work with. Chris McKee, Group Managing Director of Book Depository said "We always put our customers first and work to ensure that we provide them with a world class service. The automation of the supply chain is an important aspect of this and we are pleased to be working with B2BE's PacStream service to support this objective".
B2BE provides out-sourced supply chain solutions that help you integrate your B2B environment with your supply chain partners. One of its services is PacStream (founded in 1997 to help booksellers and publishers achieve efficiencies in their supply chain). PacStream allows retailers to send orders electronically to their suppliers and receive back acknowledgements and invoices.
For more information about Book Depository
For more information about PacStream