To successfully manage supply chains, businesses must be able to send and receive vast amounts of data between their trading partners to and from their ERP systems without obstacle. 
B2BE has had years of experience integrating with and enhancing the way in which an organisation's ERP system can trade electronically with their trading partners. Our expertise complements your ERP or business system with B2BE's range of solutions to integrate with other trading partners and B2BE's supply chain solutions.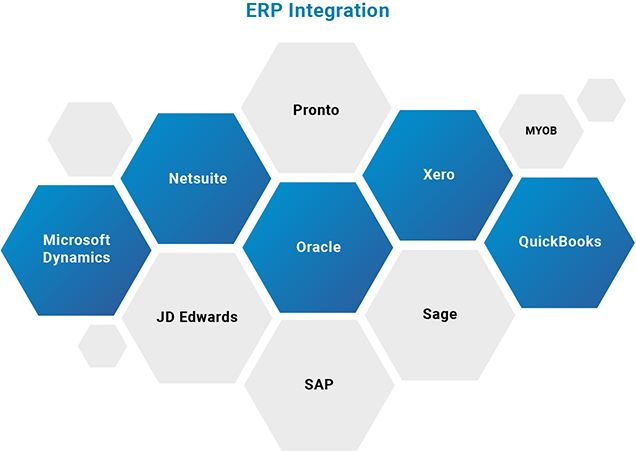 Every business B2BE works with uses an ERP or business system and our integrated solutions consistently improve manual processing. This makes it easier to trade with your supply chain partners. 
Once B2BE has access to the data your ERP holds, this data can be used in any of our supply chain solutions. B2BE's solutions are uniquely well-placed to work with any ERP system and are built around best practices to deliver optimal outcomes. 
B2BE supports many standard native ERP data input and output structures and have APIs into several systems, whether your ERP is 'on-prem' or SaaS based.
Some ERP systems we've integrated with