Chemical Supply
Chain Management
Reacting to changes in the chemical supply chain
The chemical industry is built-up of organisations that produce a raft of industrial chemicals for a myriad of integrated or end-uses. Economically important, the industry converts raw materials (oil, natural gas, air, water, metals, and minerals) into more than 70,000 different types of products. With a global supply chain that needs to keep up and traverses the globe, It's not hard to see that there are complexities.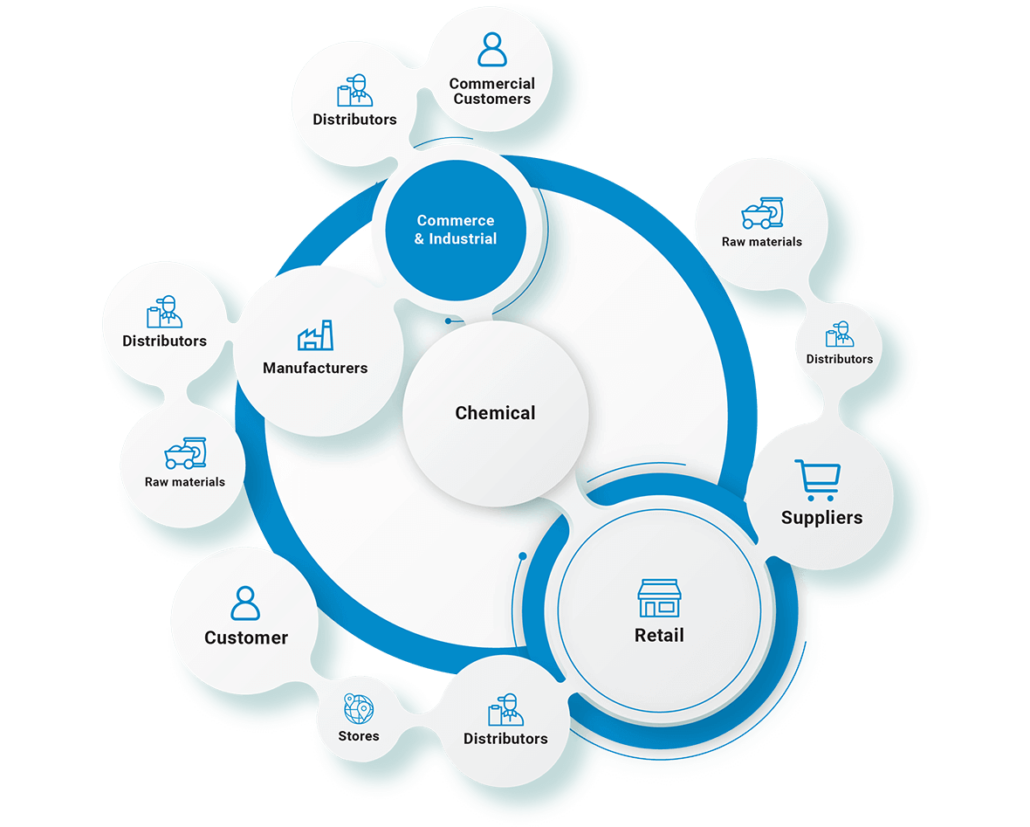 B2BE's cloud based EDI network means the chemical industry can transmit all business documents electronically regardless of the format and required transmission protocol.Similarly, B2BE can also enrich and validate data as it parses through the EDI environment and issues around weights, measurements and areas that create integration issues in the chemical industry can also be handled ensuring the buyer's data is easily managed by their supplier and vice-versa.
When your organisation is able to distribute all your documents, particularly invoices, electronically no matter how the end customer needs them this gives your organisation greater levels of flexibility. Whatever the route B2BE can automate this for you so you don't need to worry and you have the flexibility to change method quickly and easily.
B2BE provide Web Portal solutions to assist with overall visibility within the chemical supply chain. Organisations access the Web Portal using a secure login with user authentication. This gives you access to all B2BE products and services through a single solution. B2BE's Web Portal solution will help chemical organisations with document search and workflows, enable them to handle and rout documents. Importantly, documents can also be linked through the supply chain and an archive kept so you always have access to your documents for business and legal reasons.
Helping your chemical supply chain to thrive