Hardware and
Building Supply Chain Management
Building the supply chain of the future
Whether you are a hardware and building supplier looking to trade electronically or a retailer or merchant looking to trade with your suppliers, B2BE's supply chain solutions can help on your Purchase to Pay or Order to Cash automation journey based on our long history in the hardware and building industry.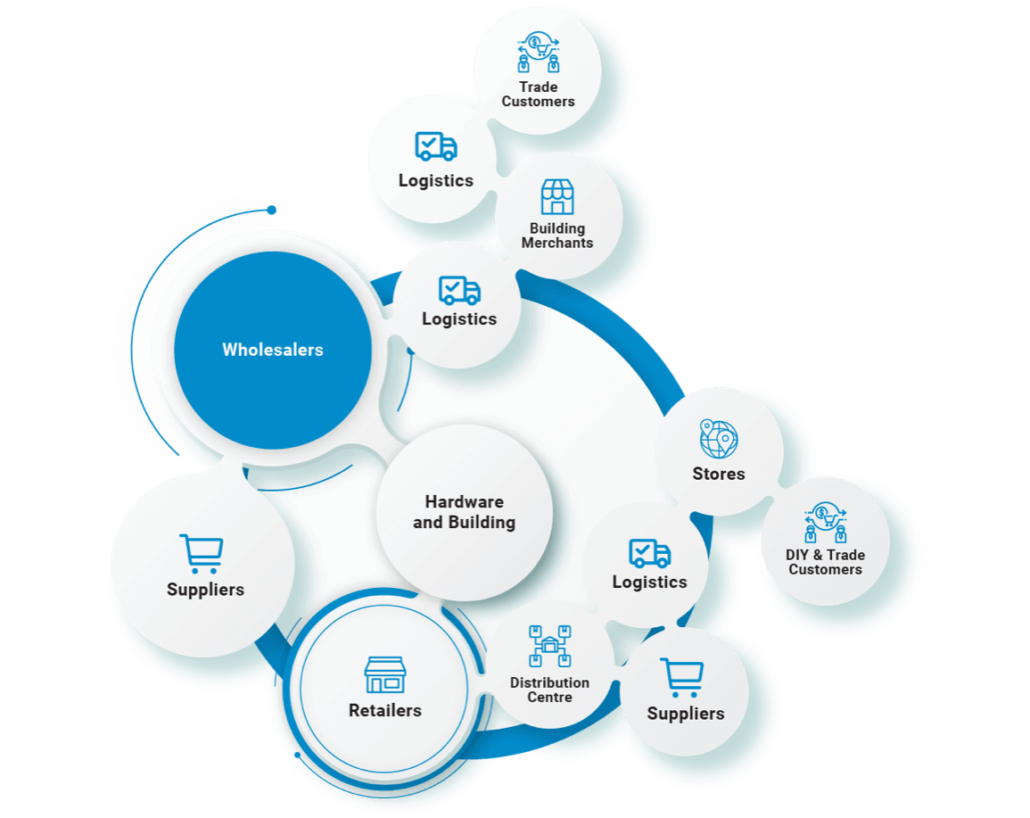 Hardware and building companies must deal with the challenges of making purchases and sales of complex products in their supply chain. Using B2BE's fully integrated EDI, for customers and suppliers, solution means automation of the supply chains by shifting paper to digital.

B2BE can support any document type and the cloud based EDI solution also delivers an 'any to 'any environment meaning any document formats and standards can be supported to get you going quickly.
With B2BE automating hardware and building companies' accounts payable, these organisations' accounting will see improved productivity, efficiency, and accuracy. The accounts payable solution can manage invoice receipt processes, receiving all supplier invoices electronically through fully outsourced solutions that can be configured to meet the needs of the market with over 95% first-time match rates achievable, allowing accounts payable teams to focus on unmatched exceptions. B2BE also has solutions to manages expense invoices, no purchase order or goods receipt, across wide geographic areas or complex business structures.
Many hardware and building suppliers cannot support an EDI solution, or do not have the infrastructure to do so. However, B2BE's Web Trader allows supply chain partners to trade electronically without needing to use a full-scale EDI solution. B2BE's Web Trader is highly modular, allowing companies to run different process models and document sets for suppliers within your supply network. It enables configurable process models for different functional requirements, rules and validation in one simple interface meaning suppliers can trade electronically with their customers.
B2BE's Web Portal solution gives hardware and building companies the ability to configure the look and feel of their own Web Portal to emulate their company's own specific brand. The Web Portal solutions are preconfigured with best practice to speed up implementation and supply chain processes, workflows and visibility so all supply chain partners can operate collaboratively.
When your organisation can distribute all your documents, particularly invoices, electronically no matter how the end customer needs them, it gives your organisation greater levels of flexibility. Many 'man in van' organisations still like to receive invoices in hard copy, some even fax. Whatever the route B2BE can automate this for you so you don't need to worry and you have the flexibility to change methods quickly and easily.
Helping your hardware & building supply chain thrive
Hardware and building supply chain connections