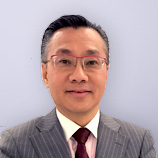 Joe Chng
Joe is the Executive Chairman & CEO of B2BE. He founded the company in 1998 in Australia. Within a span of 2 decades, he has successfully grown the company into a global organization with offices in Asia, ANZ, Europe and Americas. Today, B2BE is the No. 1 market leader in Australia and New Zealand.
Joe holds a Bachelor of Science with Honours majoring in Computer Science from Monash University.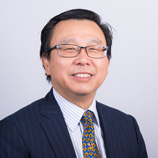 Daniel Tung
As COO – Asia & ANZ, Daniel is responsible for the sales and delivery of all B2BE products in Asia Pacific.
Daniel joined B2BE in 2012. He has overseen numerous EDI implementation projects and also driven new projects such as developing a warranty and credit portal for a major international power tool manufacturer.
Prior to working at B2BE, Daniel worked in many countries including: New Zealand, Malaysia, Brazil, China, Indonesia and Australia.
Daniel started his career in finance before moving into operationally focused roles in downstream timber processing.
Daniel is able to use his blend of experience and knowledge of processes, finance and supply chains to assist B2BE Australia's customers.
Daniel has a Bachelor of Economics, Majoring in Accounting and Computer Science from University of Monash (Melbourne).
When not found in the office, Daniel will be, "playing golf, whenever possible".
Joe Pettit
In his role as COO, Joe has responsibility for the sales and delivery of all B2BE products in Europe and North America.
Joe originally joined B2BE in 2015 as General Manager in the UK where he worked directly with local Clients to deliver EDI and financial workflow projects. Since then he has assumed similar responsibilities in Europe and North America where he can still be found working with Clients and Prospects to transform financial and supply chain processes.
With over 12 years' experience delivering document management, transactional processing and financial workflow solutions, Joe has a wealth of experience and passion for helping B2BE Clients deliver the business process transformation needed to stay streamlined and competitive.
Joe is based in the UK and when not in the office can be found supporting his beloved Gloucester Rugby.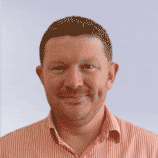 Jeff Martin
Jeff has held many roles in his 25+ years in the IT industry which include; Software Development Manager, Technical Manager and Solution Architect.  Most of his career has been spent working for IT solution providers specialising in providing SaaS based EDI and process automation solutions and systems. 
Jeff joined B2BE in 2012 when B2BE acquired the leading EDI provider in New Zealand.  In 2019 he was appointed as CTO and oversees the global solution development teams, as well as the internal and external systems & hosting teams.  Jeff was a strong proponent in B2BE obtaining it's ISO 27001 certification, with a focus on information security and data privacy Jeff's experience in this area was invaluable.
Jeff is based in Auckland, New Zealand and when not working is a keen motorsport fan and cheering on the All Blacks.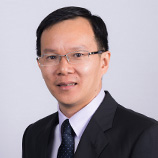 Chong Chee Yin
Chee Yin started his career in 1998 as an IT Automation Engineer with Gateway 2000, a computer manufacturer. In the year 2000, he decided to advance his career in the Financial Industry by joining OSK Securities Berhad (Investment bank) until 2003 followed by Scope International, a wholly owned subsidiary of Standard Chartered Bank.
Chee Yin joined B2BE as Technical Manager, and he had progressed his career into various roles within the business, including General Manager Shared Services, General Manager Service Delivery and Chief Information Officer. In his tenure from 2007 to 2017 in B2BE, he has been tasked to lead and manage B2BE IT infrastructure and different business functions, including B2BE shared service offices, software development team, customer support team, and consultancy.
Prior re-joining B2BE again as Chief Innovation Officer in December 2020, he was the Group Chief Information Officer for MNRB Group which comprises leading wholesale providers of reinsurance and retakaful as well as two takaful operators. He was responsible to provide vision and leadership for developing and implementing the Group IT initiatives. He also tasked to oversee the Group's subsidiaries IT strategies and its investment, technology's adoption, implementation of the plans by monitoring and reviewing its performance and progress.