Standards and Memberships
B2BE is a member of and supports a number of standards globally. See which memberships and standards B2BE supports or complies with
B2BE maintains a membership of these industry bodies so B2BE can support these standards within the industry and offer a homogenous approach to the marketing of B2BE's products and solutions for the market or industry.
ISO/IEC 27001
GS1 Australia
GS1 Netherlands
GS1 New Zealand
GS1 United Kingdom
PEPPOL
ISO/IEC 27001
Information Security Management System – ISO/IEC 27001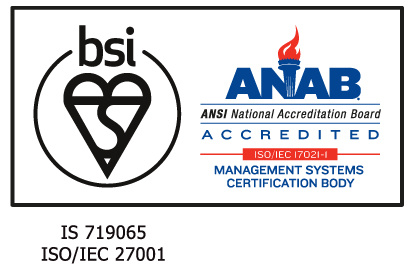 Internationally recognised ISO/IEC 27001 is a framework of excellence ensuring organisations manage and protect their information and assets, so they remain safe and secure, which in-turn ensures that your organisations data and information is secure and safe on B2BE's networks and systems.
The certification helps with the continual review and refinement of the way B2BE does this, both now and in the future. That is how B2BE's ISO/IEC 27001 credentials helps protects your business and data, which provides peace of mind when you use one of B2BE's products or solutions.
B2BE is one of the only e-Commerce suppliers in the space in which B2BE operates who is accredited by ISO/IEC 27001
GS1 Australia
GS1 Netherlands
GS1 New Zealand
GS1 United Kingdom
PEPPOL