B2BE has partnered with a range of select organisations to provide B2BE's clients with solutions that fit seamlessly into B2BE's
EDI & VAN Partners

ERP Partners

Other Partners
B2BE interconnects with many other EDI providers (VANs – Value Added Network). This means that your documents can not only go to B2BE's extensive network of trading partners but B2BE can also exchange your documents with the clients of other EDI providers.
Software authors and Value-Added Resellers (VARs) partner with B2BE so that their customers can benefit from B2BE's suite of transaction cost-reducing and business process enhancing solutions. B2BE works with a variety of ERP (Enterprise Resource Planning) providers and their resellers to supplement their services.
B2BE partners with numerous other organisations in specific areas and geographic regions designed to enhance B2BE's solution offering.
EDA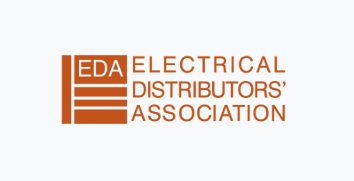 B2BE joined the Electrical Distributors' Association (EDA) is an Affiliate Solution Provider in April 2022.
The EDA has been the trade body for electrical wholesalers since 1914. Wholesale distributors are the essential link in the supply chain between manufacturers of electrotechnical products and the electricians and electrical contractors who install them. Wholesalers join the Association as Members, with Affiliate Membership open to manufacturers, solution providers and service providers.

For more information visit www.eda.org.uk or call +44(0) 20 3141 7350

Follow the EDA's social media channels 
EDA's LinkedIn  
Innovit
Liquid Frameworks
OnPay Solutions