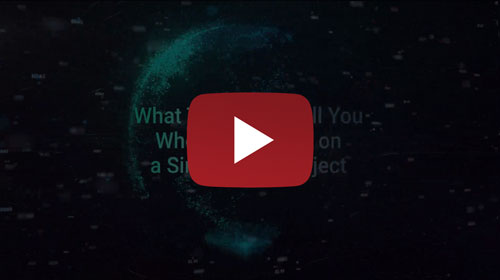 View Our Webinar
What They Don't Tell You When Embarking on a Single View Project
Join accomplished Ted Talk speaker and Data Governance expert Hish Fernando in conversation with Peter Wijeyaratne from B2Be in a ½ hour webinar to understand the costs of poor data in your organization and what considerations you can apply to limit your risks.
Your organization like many others are experiencing a surge in data and information requirements both internally and externally.
What role do you and I play in enabling a holistic, clean, relevant and upto date view of data in order that intelligent decisions can be made.
The uncontrolled copy of data as well as the emergence of data warehousing and data lakes also known as data swamps are resulting in greater costs and higher carbon footprints as well as significant data governance burdens.
Talking through the non-technical considerations of broader enterprise information management and the key risks to consider when modernizing your data platforms and how each one of us in an organization should take responsibility to be consciously aware of contributing to the data set.
Webinar Single View Project
Fill out the form below to access the webinar. Fields marked with an asterisk (*) are required.