Oil and Gas Supply Chain Management
Fueling a resilient supply chain
The oil and gas industry's supply chain can be categorized into upstream and downstream, which in their own rights are complex. The supply chain is vast and global, from upstream exploration in harsh and remote environments to the transportation of the crude or raw oil and gas into refining facilities before heading into the downstream supply chain where products are distributed and consumed by industry and retail. The challenges in the oil and gas supply chain are on a vast scale with diverse, voluminous and dangerous products moving around the globe.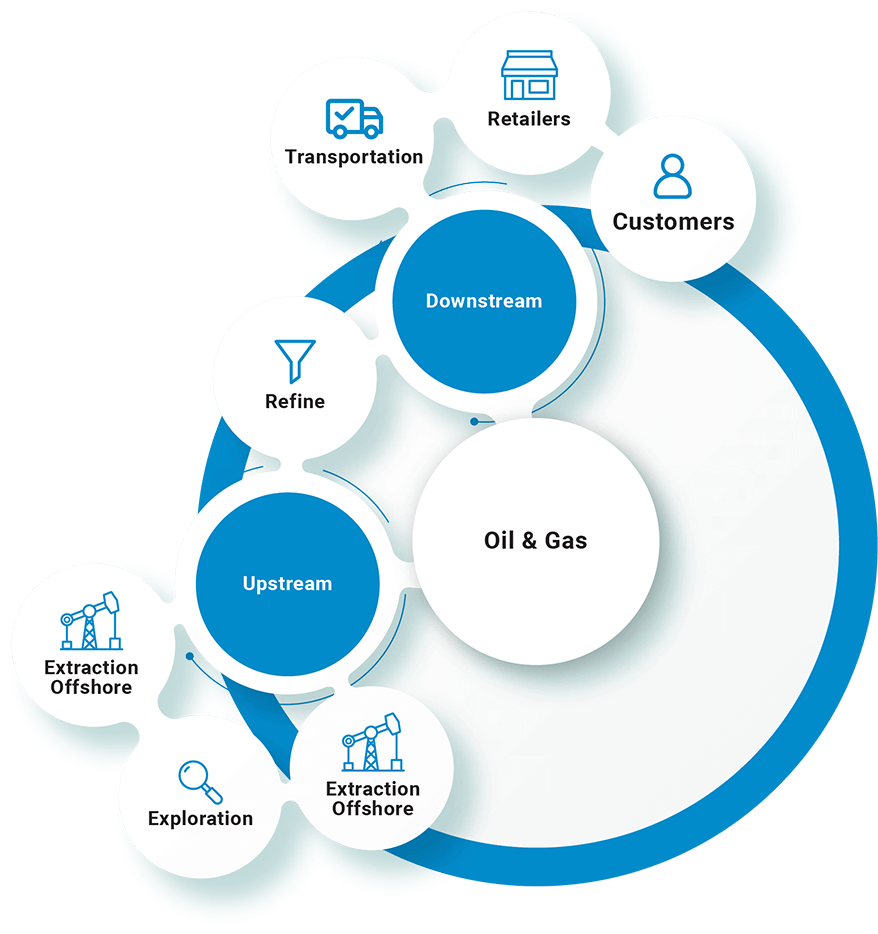 B2BE's EDI network helps suppliers and their customers automate their trading documents with both the upstream and downstream organizations in the oil and gas industry benefiting. B2BE's EDI network can support all the oil and gas document formats such as PIDX and cXML structures. Similarly if you're a supplier and need to connect to any number of the upstream market places B2BE can get you connected regardless of the system you use, documents you wish to integrate and structures your systems can produce or support.
The Web Portal solution gives oil and gas customers instant access to all their document's that have been transmitted via any of the B2BE Document Management solutions, including B2BE's EDI network.

No matter the end-point of a document or where a document was sent from the Web Portal instantly provide your business users access and visibility to these to help share and disseminate information better.

Using the Web Portal and a B2BE Document Management solution also means you can incorporate a number of workflows to ensure that what you receive is valid and how you send documents can be managed easily.
Using B2BE's Field to Invoice (FTI) solution, which is integrated into the FieldFX solution from Liquid Frameworks, companies across the oil and gas supply chain can instantly convert FieldFX tickets and invoices into customer-ready EDI transactions with seamless delivery. B2BE's Field to Invoice plug-in is a fully automated, delivered solution that instantly converts and seamlessly transmits electronic invoices and supporting documents. It is capable of sending e-Invoices and supporting tickets to your end customers, which may includes Cortex and marketplaces such as OpenInvoice, Ariba, and any other customers who have their own solutions.
B2BE offers an intelligent document management solution that allows oil and gas organizations, particularly suppliers, to route and send all business documents electronically, customer invoices being the primary document that drives volume.

B2BE's Document Management solutions means your organization can send documents electronically to B2BE who then manage the on-forwarding or receipt processes based on the customer's requirements. Send all your customer invoices, for example and B2BE will handle their distribution via; EDI and email or via the print management solution. We can even fax them if you have customers who need this.
Helping your oil and gas supply chain to thrive