Logistics Supply
Chain Management
Simplifying complexities in the supply chain
Logistics in itself as part of the supply chain has become a complex component with many logistics providers becoming highly integrated with their customers. Many more organizations are using 3PL's to manage their stock, it's distribution and in some cases engagement with their own customers. Therefore, seamless automation in an industry that requires vast quantities of paper is a key driver.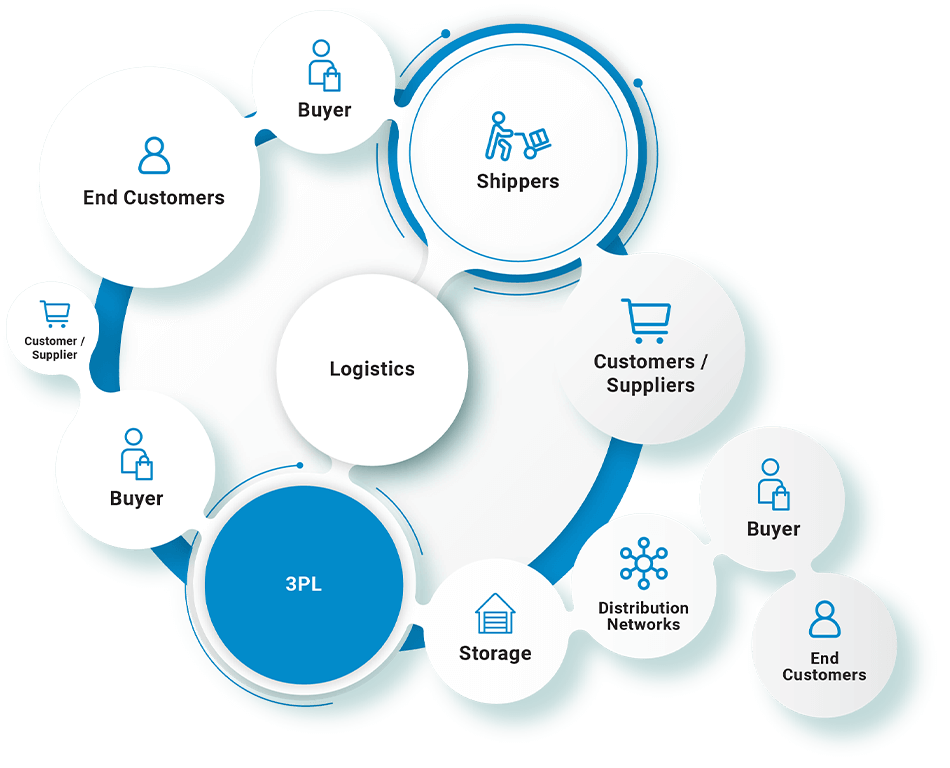 B2BE's EDI solution is a fully integrated solution, meaning logistics organizations can speak to their customers electronically and manage documents between all parties to reduce the physical levels of paper.

The B2BE EDI network also support,s and can facilitate, the duel streaming of documents where a customer of the logistics organization needs a sales order, for example as does the logistics provider to facilitate picking, packing and shipping. Any document in the supply chain can be managed this way so logistics and 3PL's can seamlessly integrate with their customers and their customers can manage their systems.
The Web Portal solution gives logistics customers instant access to all their document's that have been transmitted via the B2BE Document Management solutions.

No matter the end-point of a document or where a document was sent from the Web Portal instantly provides your business users access and visibility to these to help share and disseminate information better. Using a Document Management solution also means you can incorporate a number of workflows to ensure what you, your logistics or 3PL provider receive is valid and how you send documents can be managed easily.
B2BE offers an intelligent document management solution that allows logistics organizations and their customers to route and sends all business documents electronically.

B2BE's Document Management solutions mean your organization can send documents electronically to B2BE who then manage the on-forwarding or receipt processes based on the customer or your customer's requirements. Manage and send POD's for example and B2BE will handle their distribution via; EDI and email or via the print management solution.
Helping your logistics supply chain thrive
Logistic supply chain connections