Automotive Supply Chain Management
A resilient supply chain you can rely on
As the automotive industry becomes more global and relies on more suppliers and manufacturers that may be off-shore, there has never been a more important time to modernize and meet the challenges of today's ever-moving supply chain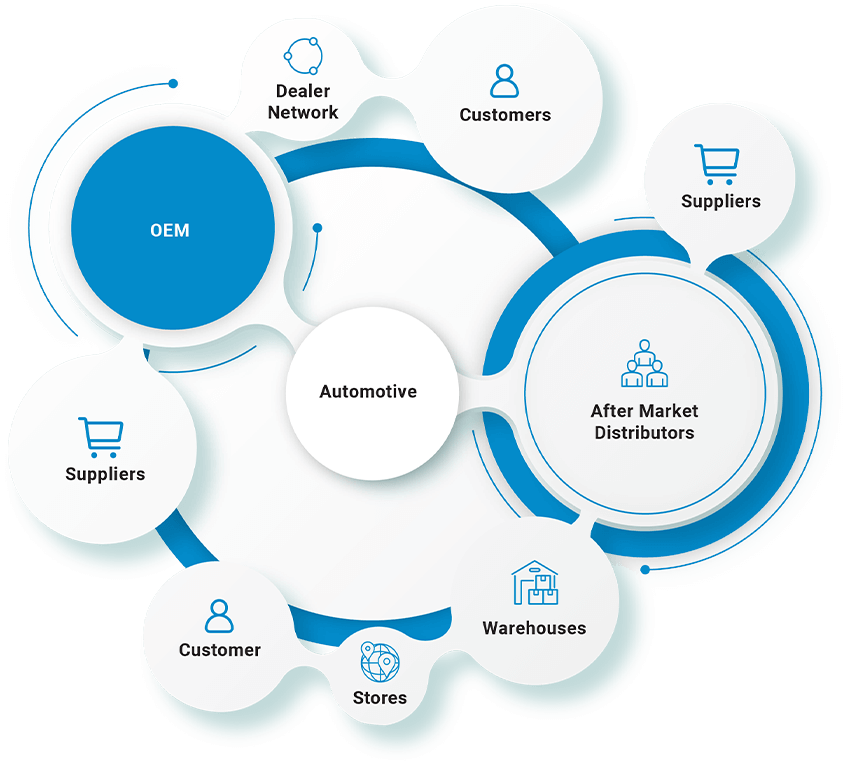 B2BE can support any of the OEM or automotive aftermarket EDI documents and standards. The OEM market has been an early adopter of EDI and many of the OEM market still use ANSI standards, particularly U.S. organizations. Whereas other OEM markets support EANCOM. B2BE's 'any to any' approach is easy to support. Similarly any aftermarket documents or formats are managed in the same way. Some documents in the industry that aren't easy to integrate, or don't need to be, such as the MRS document, can also be setup to be sent via email as an Excel format, for example if production personnel need it for planning purposes and need it in a human readable format.
Some suppliers are not able to support an integrated EDI based solution, particularly in emerging markets. However, using B2BE's Web Trader, automakers or after market buyers can still trade electronically with their supplier base electronically and suppliers can conform to the automotive EDI requirements, which are usually contractual. The solution is highly modular and enables you to run different process models for suppliers within the automotive supply network. It also enables configurable process models for different functional requirements and rules and supports all the automotive industry documents. Furthermore, this is all in one simple-to-use web interface.
The modern automotive supply chain relies on thousands of different manufacturers and suppliers. Integrating these bodies into one efficient network can be challenging, especially when it comes to visibility and communication. B2BE's Web Portal allows automakers or aftermarket buyers and suppliers to easily collaborate with their supply chain partners. B2BE's fully hosted online environment enables a secure single-tenanted platform that creates a single access point to otherwise decentralized information. Automakers can keep track of multiple supply chain elements in one environment.
Helping your automotive supply chain thrive
Automotive supply chain connections