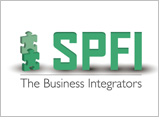 B2BE are excited to announce that we have acquired SPFI B.V. a Dutch based EDI service provider.
B2BE and SPFI provide a wide range of complementary EDI and e-Commerce based supply chain solutions that when combined will provide both organisations' clients with access to a greater depth and breadth of products, services and markets.
Both organisations have built and developed strong relationships with their clients in the provision and delivery of our respective products and services and as a combined business we will strive to continue this philosophy.
The acquisition and sale occurred on the 1st of November 2017. If you wish further information in relation to the acquisition please contact marketing@b2be.com