To unlock this content, please register below and also be notified when we have our next webinar.
Document Digitization and Automation for Government and Local Councils
As part of the local government community you will be aware digitization, particularly supplier invoices, has been mandated across federal, state and local government agencies.
B2BE is hosting a webinar to discuss digitization, e-Invoicing and PEPPOL within the government and local councils which you will find insightful. B2BE has drawn together a distinguished panel of speakers from local government, consulting, implementation and the ATO to talk us through some of these initiatives and the broader scope of document and invoice digitization and the benefits it offers to local government and councils and its supplier community. Our panel includes:
• Jenny Trustrum – Australian Tax Office – (Local Govt e-Invoicing Lead)
• Stephen Fernando – Murray River Council (Director Corporate Services)
• Mark Nicklin – AllaboutXpert – (Program Manager)
• Jeff Martin – B2BE – (CTO)
This webinar gives you ALL the answers and more.
If you are part of the local council, this is certainly one webinar, you wouldn't want to miss.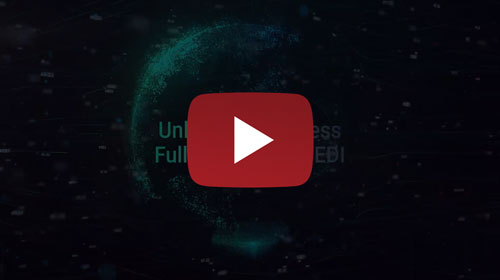 Unlocking Business Full Potential via EDI
Managing the supply chain has always been a crucial yet difficult task for practically all businesses. Especially in the event of a pandemic. COVID-19 restrictions have harmed numerous retailers and other businesses, resulting in employee shortages, supply chain delays, and for many, a new way of doing business. Some organizations have had to pivot to e-commerce or online sales, which has had a significant impact on their operations. In this webinar, we'll go through some of the most frequent difficulties that organizations face and how digitalization can help you overcome them.
Main takeaways:
– From traditional to a fully automated supply chain
– Common Issues in manual processing
– How to start automating your supply chain?
– Sample Documents that you can automate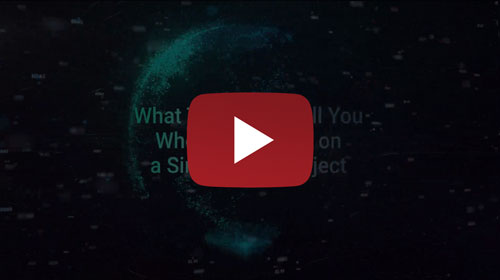 What They Don't Tell You When Embarking on a Single View Project
Join accomplished Ted Talk speaker and Data Governance expert Hish Fernando in conversation with Peter Wijeyaratne from B2Be in a ½ hour webinar to understand the costs of poor data in your organization and what considerations you can apply to limit your risks.
Your organization like many others are experiencing a surge in data and information requirements both internally and externally.
What role do you and I play in enabling a holistic, clean, relevant and upto date view of data in order that intelligent decisions can be made.
The uncontrolled copy of data as well as the emergence of data warehousing and data lakes also known as data swamps are resulting in greater costs and higher carbon footprints as well as significant data governance burdens.
Talking through the non-technical considerations of broader enterprise information management and the key risks to consider when modernizing your data platforms and how each one of us in an organization should take responsibility to be consciously aware of contributing to the data set.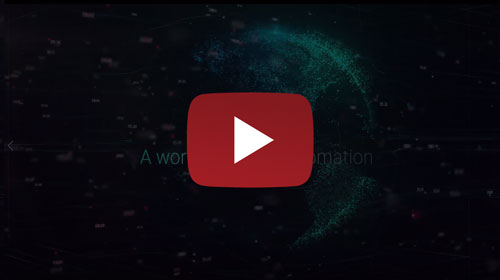 Taking Supplier Collaboration to the Next Level
Is Supplier Collaboration poised to become the next big thing? It could be — if more companies are implementing it confidently in their environment. In this webinar, you will learn about the tools that you need, the impact it has, and how it can possibly enhance your experience with your partners.
Verbeter je Accounts Payable proces; van doelstelling tot actieplan
Bedrijven nemen zich al decennia voor om beter te doen. Maar terwijl doelstellingen in jaarplannen worden vormgegeven, zijn deze niet eenvoudig te bereiken en worden we afgeleid door de dagelijkse operatie. Dit geldt ook voor de doelstellingen rondom administratieve en inkoopprocessen. Hoe ga je zorgen dat de doelstellingen wel gehaald worden en hoe ga je dit toepassen in het Accounts Payable process?
In dit webinar behandelt Jako van Slooten(MSc RC); Organisatieadviseur Risk, Finance & Accounting en Docent Sustainable Finance & Accounting hoe je doelstellingen omzet naar KPI's en actieplannen.
Als auteur van twee boeken waarbij navigeren op KPI's en Essentie centraal staan en als ex-CFO, Risk en Compliance Officer en Finance Process Director weet hij als geen ander de theorie aan de praktijk te koppelen.
Wil je meer weten over het verbeteren van je Account Payable process, dan mag je dit webinar niet missen. Schrijf je nu in!
B2BE Customer Centre – toelichting en demo van het gebruik van het Customer Centre
Hoe krijg je op elk moment van de dag inzicht in je EDI documentstromen? Hoe voeg je gebruikers toe, zet alerts aan en stel je notificaties in? Dit zijn enkele onderwerpen die we gaan bespreken in ons webinar over B2BE Customer Centre.
Brexit Is Coming – Is Your Supply Chain Documentation Ready?
In October the government published The Border Operating Model policy paper, a guide to how the border with the European Union will work from 1st January 2021. The key to frictionless cross-border trade, however, still lies with ensuring supply chain documentation is accurate and available.
With only a matter of weeks to go what contingency plans have you in place to address and correct any issues as the Border Operating Model becomes reality?
Join us for a discussion on how we're working with our clients on strategies to mitigate the impact of the new documentation requirements in their supply chains.